Shot by renowned photographer Mario Testino and styled by Carine Roitfield, this "in your face" editorial has caused a stir in the fashion industry with one its most controversial entities - FUR. High fashion model Raquel Zimmerman rocks out and shows the world how people "really" feel about the infamous PETA.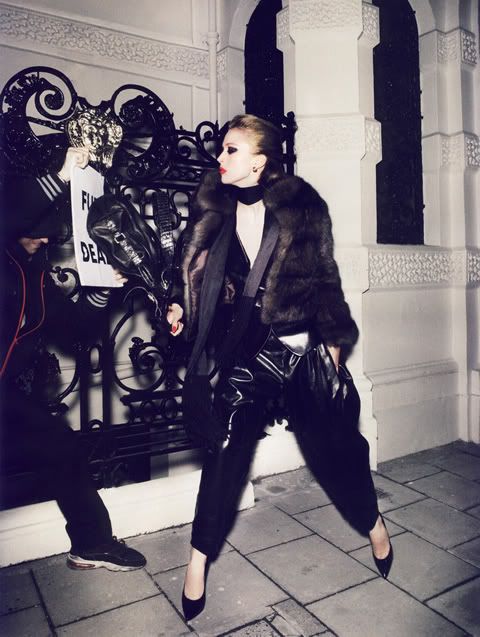 PETA has had it coming. After attacking many celebs and style icons including Beyonce, the Olsen Twins, and Paris Hilton it has been a long time coming for this really out-spoken and angry organization. Nonetheless this spread equates to the super-trend of the fall which is - FUR. Gag. I guess the board members are sitting on ready with their paint buckets filled!
Catch the rest of the spread after the jump.
((...i'll reFUR you))
iCON :)