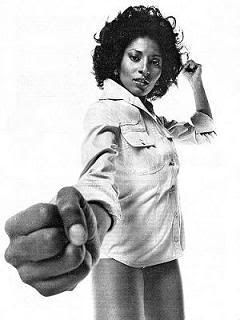 "I do a movie once every four years and they call it a comeback."
"There are just certain realities about our world and I just happen to be creative within it."
"I can't talk about myself. I just can't. I know I've influenced people, and I'm proud of that. But as I see it, I really haven't done anything. I haven't saved anybody from a burning building. Foxy Brown actually approached me at the start of her career to ask if she could use the name. I told her, You didn't need to ask. If you're an independent woman, every woman is Foxy Brown."
-Pam Grier
-sham