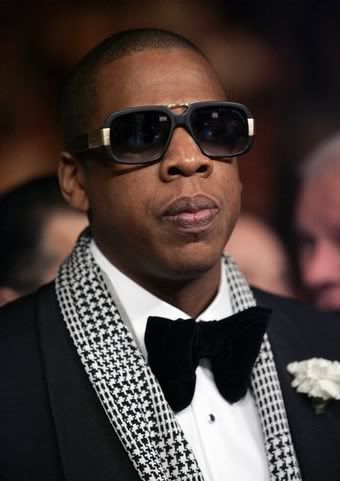 Shawn Carter showed up looking chic and dapper to the Joe Calzaghe of Wales and Bernard Hopkins light heavyweight match yesterday in Las Vegas. Can we do a run down on how fly he is.
Jay-Z is my idol, I'll be the first one to admit that. I still listen to
Reasonable Doubt
.
"I'd rather die enormous than live dormant that's how we on it, live at the main event, I bet a trip to Maui on it, Presidential suites my resedential for the weekend".
- Jay-Z
This is how a grown man is suppose to act and dress but I wonder where Mrs. Carter was.
m a r q u i s . p h i f e r